What are Transfer Development Rights?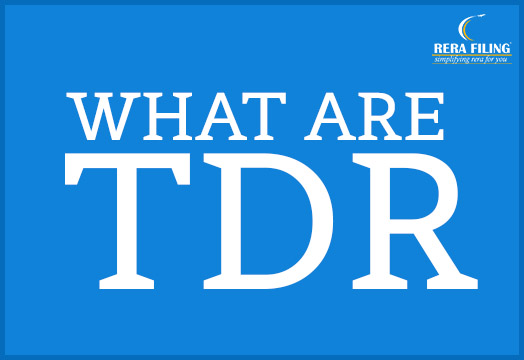 General

Author: Shreya Uppal
Highlights
TDR means transferable development rights which are obtained in the form of certificates which the owner can subsequently use for himself or can trade it in the market for cash.

Due to the TDR trading, the real estate prices are increasing day by day.

The basic motive behind this transfer is to facilitate the development of the underdeveloped areas.
An important raw material which the builder uses to develop its area beyond the permissible Floor Space Index (FSI) is known as TDR. TDR means transferable development rights which are obtained in the form of certificates which the owner can subsequently use for himself or can trade it in the market for cash.
The main purpose of this concept is that developers purchase the TDR certificates available in the market and utilize them for increasing their permissible development rights. In TDR trading, price is primarily based on demand and supply concept. Due to the TDR trading, the real estate prices are increasing day by day.

General points regarding TDR
1. It is a certificate obtained from the Municipal Corporation which an owner of the property obtains where his property is reserved for the purpose of public utilities such as road, garden, school, etc. The certificate obtained is equal to the reserved rights obtained by the owner on surrendering his property to the Municipal Corporation.
2. It means making an available a certain amount of additional built-up area in place of area surrendered by the owner of the land so that the extra built-up area can be used by him in an optimum manner.
3. In a city like Mumbai, these rights are usually transferred from fully developed zones to other zones.
4. The basic motive behind this transfer is to facilitate the development of the underdeveloped areas.
5. As per explanation I to Rule 5 of the MAHARERA Rules, 2017, the TDR Acquisition Cost is included while calculating the land cost, therefore, it finally increases the property prices.
6. It has come up as an urban development tool which has resulted in the congestion in a haphazard manner.
7. This concept came up when there used to be land acquisition by the Government authorities for the formation of roads, civic amenities, etc. This certificate minimizes the time needed and easily helps in the process of acquisition as the owner can transfer his rights with the help of this certificate.

For Project Registration, Click here.

Tags: MAHARERA Rules, 2017, built-up area