What are maintenance charges?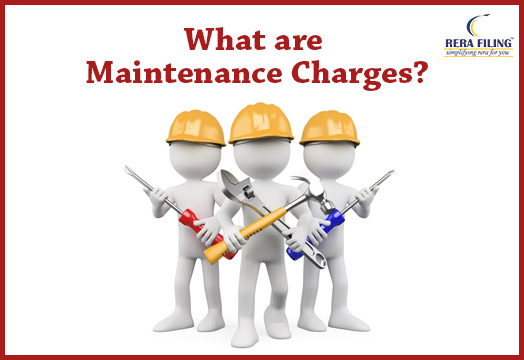 General

Friday 16th August 2019
Author: Shreya Uppal
Highlights
The maintenance fees means an annual fee to be paid by the owners/ tenants for the maintenance, repair, operations, and upkeep of the building.

it is the duty of the promoter/ developer to provide essential services like parks, gardens, lobbies, stairs, elevators, fire escapes, community centers, common parking areas, power light, etc, the things that are necessary for the existence, maintenance and safety of the society.
Going as per the dictionary meaning, maintenance fees means an annual fee to be paid by the owners/ tenants for the maintenance, repair, operations, and upkeep of the building.

Meaning in context to Real estate
As per Section 11 (4)(g) of the RERA Act, 2016, it is the duty of the promoter, to pay all outgoings until he transfers the physical possession of the real estate project to the allottee or the associations of allottees, as the case may be, which he has collected from the allottees, for the payment of outgoings (including land cost, ground rent, municipal or other local taxes, charges for water or electricity, maintenance charges, including mortgage loan and interest on mortgages or other encumbrances and such other liabilities payable to competent authorities, banks and financial institutions, which are related to the project.

As per Section 19 (6) of the RERA Act, 2016, every allottee, who has entered into an agreement for sale to take an apartment, plot or building as the case may be, under section 13, shall be responsible to make necessary payments in the manner and within the time as specified in the said agreement for sale and shall pay at the proper time and place, the share of the registration charges, municipal taxes, water and electricity charges, maintenance charges, ground rent, and other charges, if any.
As we know, it is the duty of the promoter/ developer to provide essential services like parks, gardens, lobbies, stairs, elevators, fire escapes, community centers, common parking areas, power light, etc, the things that are necessary for the existence, maintenance and safety of the society.

Some General points
1. Till the formation of RWA, the promoter is responsible to take care of the maintenance of the society and thereby collect them from the homebuyers. After that, RWA can charge such charges as per its own rules.
2. They are generally included in the allotment letter, initially issued to the buyer after the booking amount has been paid.
3. The RERA Act, 2016, has ensured that the residents don't have to pay any ad-hoc charges as per the own will of the builder.
4. It should be properly disclosed by the builder at the time of booking, non-disclosure of such charges can hurt the residents on a later stage.
5. Many State Governments have provided clear guidelines about the maximum amount of maintenance charges that can be charged by the builder through a proper contractual arrangement.
6. Not all the societies have the same structure of charging them it varies accordingly. Sometimes it is calculated on the basis of the area of the flat.
7. The frequency of collection of maintenance charges depends on the builder. He may ask for 12 months, 24 months, in advance at the time of possession.
8. As per the recent circular of the Finance Ministry, the flat owners have to pay GST @ 18% if their monthly contribution to RWA exceeds Rs. 7500.

For Project Registration, Click here.

Tags: GST , allotment letter