A guide to SRO in Maharashtra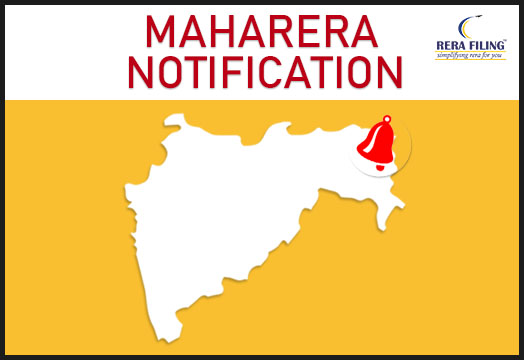 General

Monday 20th January 2020
Author: Riya Kapoor
Highlights
As per the MahaRERA decision, while registering a new project or updating an existing one, it is mandatory for the builder to register with recognised SRO bodies

. The proposed SRO has to be a group / association / federation of promoters, which is a legal entity.

The SRO shall encourage its members to comply with the provisions of the Act, applicable rules, regulations, orders or circulars issued by the MahaRERA from time to time
In order to ensure greater professionalism among promoters, bring a certain level of consistency in the practices of promoters, enforcement of code of conduct and to discourage fraudulent promoters, MahaRERA introduced Self-Regulatory Organization (SROs) Concept in the real estate sector in Maharashtra.As per the MahaRERA decision, while registering a new project or updating an existing one, it is mandatory for the builder to register with recognised SRO bodies such as CREDAI-Maharashtra or other bodies mentioned on the MahaRERA website.
What is Eligibility Criteria to become a SRO?
1) The basic eligibility criteria for Self-Regulatory Organizations (SRO) is as follows:
a. The proposed SRO has to be a group / association / federation of promoters, which is a legal entity.
b. The Proposed SRO should have atleast 500 MahaRERA registered projects of their members.
c. Details of Membership fees, Duration of Membership, qualification of membership and code of conduct to be followed by the members may be decided by the respective SRO and shall be made available to their members.
Functions and Obligations of SRO
The Functions and obligations of the SRO are as follows
a. The SRO shall encourage its members to comply with the provisions of the Act, applicable rules, regulations, orders or circulars issued by the MahaRERA from time to time;
b. The SRO shall be responsible for carrying out awareness and education activities among its members
c.The SRO shall specify standard of conduct for its members and also shall be responsible for the implementation of the same by its members.
d. any information or particulars furnished to MahaRERA by the applicant shall not be false or misleading in any material respect.
Impact of this initiative on real estate industry
1) Minimum Government, Maximum GovernanceØ SROs shall greatly increase the enforcement and compliance to RERA provisions by promoters through minimum intervention of Government. SROs, which is a body by the promoters, of the promoters and for the promoters shall carry the baton of governance and monitoring of promoter behaviour. This is true example of Minimum Government and Maximum Governance.
2) Increased transparency and consumer confidenceØ One of the key responsibilities of the SROs shall be to ensure that all promoters are regularly updating the MahaRERA web portal on the status of their projects. This shall greatly increase transparency and consumer confidence in the real estate sector in Maharashtra.
3)Faster implementation and Reduced regulatory costsØ Through this initiative, we are leveraging the extended force of promoter associations across the state, to enhance compliance. This is speedy and cost effective method of increasing compliance in the sector. The cost of enforcement through SRO shall be less expensive than MahaRERA doing it entirely. Even from promoter's perspective, the cost shall be lesser as they would be able to adopt the best practices earlier, rather than paying penalties and lawyer fees for late adoption.