What is Internal Development work in RERA?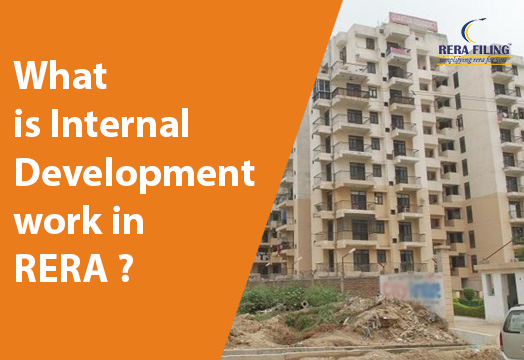 General

Saturday 17th August 2019
Author: Shreya Uppal
Highlights
One must consider every aspect before buying a flat and must pay attention to the internal and external development work.

The cost of the flat includes all the amenities being provided to the homebuyer which includes internal and external development works too.

The internal development is considered as an absolute must in the urban lifestyle for the residents

The development work adds value to the price of the flat and hence it can be sold faster than others.
The cost of the flat includes all the amenities being provided to the homebuyer which includes internal and external development works too. Although no extra charges are to be borne by the buyers for such development work. The development work adds value to the price of the flat and hence it can be sold faster than others.

Also Read: Why to invest in RERA registered projects?

The internal development is considered as an absolute must in the urban lifestyle for the residents. Facilities like roads, fire protection, water supply, and conservation, etc. are the necessities for the living.

What is Internal Development work as per the RERA Act?
As per Section 2(zb) of the RERA Act, 2016, "internal development works" means roads, footpaths, water supply, sewers, drains, parks, tree planting, street lighting, provision for community buildings and for treatment and disposal of sewage and sullage water, solid waste management and disposal, water conservation, energy management, fire protection and fire safety requirements, social infrastructure such as educational health and other public amenities or any other work in a project for its benefit, as per sanctioned plans.

As per Section 13 (2) of the RERA Act, 2016, an agreement for sale done under Section 13(1) of the RERA Act, 2016 shall specify the particulars of development of the project including the construction of building and apartments, along with specifications and internal development works and external development works and all other necessary clauses which are to be mentioned thereby.
One must consider every aspect before buying a flat and must pay attention to the internal and external development work.

For Project Registration, Click here.

Tags: Why to invest in RERA registered projects?, amenities