What is NA Order?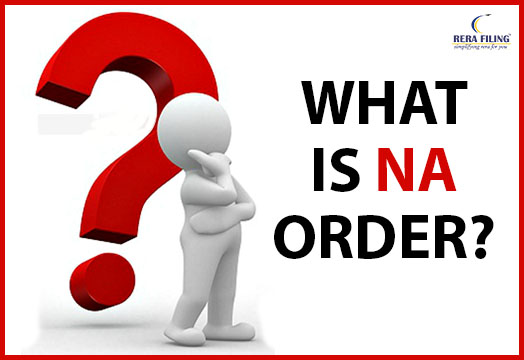 General

Author: Shreya Uppal
Highlights
Agricultural land cannot be used for constructing a house, even though the land is owned by that person only.

While registering a project in RERA, the promoter has to attach the NA Order clarifying that the project is being built upon a valid non-agricultural land.

Karnataka RERA has specifically included the attachment of NA Order while filing an application for the registration of the project.
In order to develop a housing society or residential flats, an agricultural land needs to be converted into non-agricultural land. Agricultural land cannot be used for constructing a house, even though the land is owned by that person only.
Different states have different procedures for the conversion of "Change of land use"
While registering a project in RERA, the promoter has to attach the NA Order clarifying that the project is being built upon a valid non-agricultural land.
Karnataka RERA has specifically included the attachment of NA Order while filing an application for the registration of the project.

General Procedure for Converting Change of Land Use
Step No.1: Approval from the Competent authority
An application needs to be sent with land details to the competent authority like Collector, Sub-divisional officer (SDO) or Tehsildar with the following relevant documents:
1. Original Sale Deed
2. Paid Tax Receipt
3. NOC from authorities
4. Copies of layout and sanction plan
5. Mutation Letter
6. Records of Rights and Tenancy Certificate

Step No.2: Verification by the competent authority
After receiving the application, the competent authority will verify the details from the Tehsil office to confirm ownership, land area, encumbrances, if any, etc. Verification from the land acquisition department and other authorities are also done. Online procedures are also done in the same manner.

Step No. 3: Consultation with the planning authority
The SDO shall consult with the Planning and Development Authority to check the master plan as well as compliance with building bye-laws, or other objections if the land falls within the municipal limits.

Step No.4: Grant of Approval
If all the above steps have been followed then the Change of Land Use (CLU) is granted provided the applicant has paid the CLU charges, abides by all conditions imposed by the authorities and does not use the land for any other purpose.

For Project Registration, Click here.

Tags: sanction plan, Karnataka RERA