What is Sanctioned plan in RERA?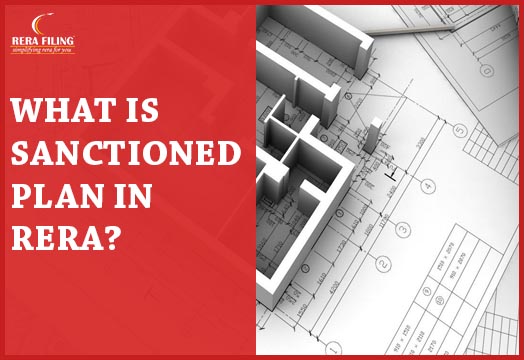 General

Wednesday 7th August 2019
Author: Shreya Uppal
Highlights
Earlier before the introduction of the RERA Act, 2016, the developers used to alter, revise and amend the original layout and sanction plans as per their needs, due to which the homebuyers often felt cheated with their funds blocked in the under-construction flats.

The promoter has to adhere to the sanctioned plans and project specifications for the proposed project as approved by the authorities

Within the whole project, the builder needs to have the previous written consent of atleast two-thirds of the allottees, other than the promoter who have agreed to take apartments in such project.
The RERA Act, 2016 was introduced with the intent of protecting home-buyers and attracting investments into the real estate sector. Earlier before the introduction of the RERA Act, 2016, the developers used to alter, revise and amend the original layout and sanction plans as per their needs, due to which the homebuyers often felt cheated with their funds blocked in the under-construction flats. Now, with the provisions of the RERA Act, 2016, this dilemma has been solved.
As per Section 11 (3) (a) of the RERA Act, 2016, it is the duty of the promoter to make available to the allottee at the time of booking and issue of allotment letter, the sanctioned plans, layout plans, along with specifications, approved by the competent authority, by display at the site or such other place as may be specified by the regulations made by the Authority.
As per Section 4 (2) (d) of the RERA Act, 2016, the promoter has to enclose some documents while applying for the registration of the project, which includes attaching the sanctioned plan, layout plan and specifications of the proposed project or the phase thereof, and the whole project as sanctioned by the competent authority.

Also Read: Defect Liability under RERA Act, 2016

As per Section 14 (1) of the RERA Act, 2016, the promoter has to adhere to the sanctioned plans and project specifications for the proposed project as approved by the authorities. However, as per the Section 14 (2) of the RERA Act, 2016, the promoter is not allowed to make any modification in the sanctioned plan without the previous written consent of that flat owner.
Also, if the promoter wishes to make any alterations or additions in the sanctioned plans, layout plans, within the whole project, he needs to have the previous written consent of atleast two-thirds of the allottees, other than the promoter who have agreed to take apartments in such project.

What is Sanctioned plan as per the act?
As per Section 2 (zq) of the RERA Act, 2016, "sanctioned plan" means the site plan, building plan, service plan, parking and circulation plan, landscape plan, layout plan, zoning plan and such other plan and includes structural designs, if applicable, permissions such as environment permission and such other permissions, which are approved by the competent authority prior to start of a real estate project.

For Project Registration, Click here.

Tags: Defect Liability under RERA Act, 2016, sanctioned plan