How to save your project from getting rejected from RERA authority?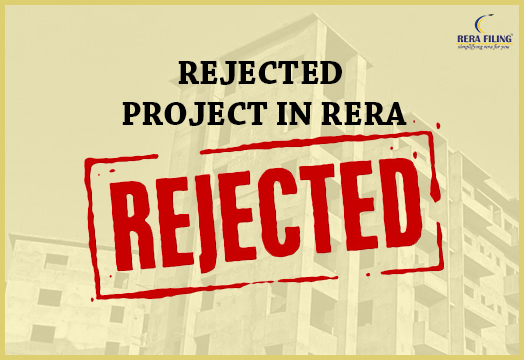 General

Wednesday 31st July 2019
Author: Shreya Uppal
Highlights
After receiving the project registration application under section 4 of the RERA Act, 2016, the authority shall within 30 days from the receipt of the application either grant the registration or reject the application of registration

No application shall be rejected unless the applicant has been given an opportunity of being heard in the matter.

To avoid rejection orders regarding the registration of the project from the RERA Authority of the specific state, the developer should adopt a proactive approach by following the entire RERA Act, 2016 provisions.
1. As per Section 5 of the RERA Act, 2016, after receiving the project registration application under section 4 of the RERA Act, 2016, the authority shall within 30 days from the receipt of the application either grant the registration or reject the application of registration.
2. The authority may reject the application for reasons to be recorded in writing if such application does not conform to the provisions of this Act or the rules or regulations made.
3. No application shall be rejected unless the applicant has been given an opportunity of being heard in the matter.

To avoid rejection orders regarding the registration of the project from the RERA Authority of the specific state, the developer should adopt a proactive approach by following the entire RERA Act, 2016 provisions. However, the rules of that specific state must also be complied with.
Also Read: 2 years of RERA

Some of the basic provisions of the RERA Act, 2016 which needs to be followed while registering a project:

1. Section 4 of the RERA Act, 2016, clarifies that every promoter shall make an application to the authority for registration of the real estate project in such form, manner, within such time and accompanied by such fee as may be specified by the regulations made by the Authority.

2. The promoter should enclose all the relevant following documents along with the application which is described as below:
(a) a brief details of his enterprise including its name, registered address, type of enterprise (proprietorship, societies, partnership, companies, competent authority), and the particulars of registration, and the names and photographs of the promoter.
(b) a brief detail of the projects launched by him, in the past five years, whether already completed or being developed, as the case may be, including the current status of the said projects, any delay in its completion, details of cases pending, details of the type of land and payments pending.
(c) an authenticated copy of the approvals and commencement certificate from the competent authority obtained in accordance with the laws as may be applicable for the real estate project mentioned in the application, and where the project is proposed to be developed in phases, an authenticated copy of the approvals and commencement certificate from the competent authority for each of such phrases.
(d) the sanctioned plan, layout plan and specifications of the proposed project or the phase thereof, and the whole project as sanctioned by the competent authority.
(h) the number, type and the carpet area of apartments for sale in the project along with the area of the exclusive balcony or verandah areas and the exclusive open terrace areas apartment with the apartment.

For Project Registration, Click here.

Tags: 2 years of RERA, carpet area