How to report unregistered projects in Karnataka RERA?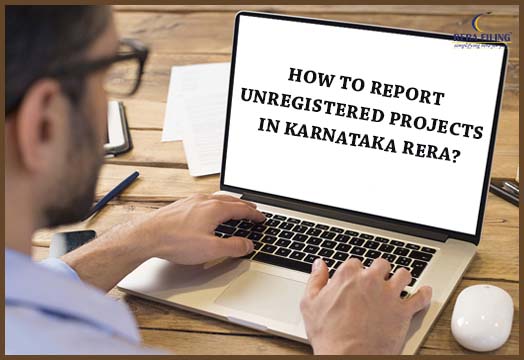 General

Monday 29th July 2019
Author: Shreya Uppal
Highlights
The Karnataka RERA Authority is using a lot of technology to find out the unregistered projects.

The two further categories incorporated are- Projects under investigation and Report unregistered projects.

The tab of Projects under Investigation clarifies and notifies the general public that the dealing with the mentioned projects therein has to be at their own risk as these are not registered with the Karnataka RERA Authority and currently being under Investigation process.
To incorporate more transparency into the real estate industry, the Karnataka RERA authority has introduced an unregistered projects tab under which two categories have been made. The two further categories incorporated are- Projects under investigation and Report unregistered projects.
The tab of Projects under Investigation clarifies and notifies the general public that the dealing with the mentioned projects therein has to be at their own risk as these are not registered with the Karnataka RERA Authority and currently being under Investigation process. Currently, the July status of projects under investigation updates around 1062 entries showing the project name, their address and published date of that project. Also, the website also clarifies that the list is constantly being updated on every Friday at 1 PM based on the replies received from the promoters in response to notices issued by RERA.
Also Read: Slow Implementation of RERA in Karnataka

The second category of report unregistered projects or new projects to RERA Karnataka clarifies about the name of the project, the promoter details, project address and other relevant documents as a proof that needs to be attached while reporting these projects. This portal facilitates to easily report these projects. It has an easy interface for the users where they need to go and fill the above-specified details.
The Karnataka RERA Authority is using a lot of technology to find out the unregistered projects.
As per the latest order it has been made clear that the home-buyers of unregistered RERA projects can also file a complaint with RERA where the project is not completed and not yet registered. The homebuyers of the projects which were manipulated and false CC/OC is obtained by builders who avoid RERA registration should complain to RERA.

For Project Registration, Click here.

Tags: Slow Implementation of RERA in Karnataka, Karnataka, RERA Karnataka, registration